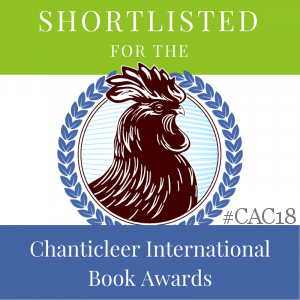 I wasn't sure what I wanted to say here. I'm super excited, but I didn't want to brag. Then again, I haven't technically won anything yet—I'm a semifinalist. But still. Check this out. It's my name on a website! (Keep your cool, girl, dang.)
Flowerantha has made the shortlist for the Gertrude Warner Book Awards for Middle Grade Readers.

Track Two on Repeat has made the shortlist for the Dante Rossetti Book Awards for Young Adult Fiction.
When my friend Sara Dahmen encouraged me a couple years ago to submit one of my books to the Chanticleer International Book Awards (a contest she went on to win in her genre!), I was hesitant. It wasn't free, and frankly, I didn't know if I had written anything award winning. This was probably around the time I had published one, mayyyybe two of my books.
But then I wrote Track Two on Repeat, and I believed in it. And I considered Flowerantha, and I believed in that too. They weren't as niche as Front Row or Lyfers, which are both super fun. You should read them. And let's be real, I wouldn't mind a little validation. Being self-published, I don't have professional editors from publishing houses looking over my stuff, giving me a thumbs up or thumbs down or nudging me in the right direction. And as much as I like self-publishing and trust my beta readers, I wanted that.
For the last few years, I've been going to an excellent writers' conference in Madison, WI, in April. Same thing this year—I'll just be in Washington state, which I'm very much looking forward to. Practicing my polite clap for when they don't call my name at the awards banquet. Just kidding…positive thoughts! So it's OK if I don't win. (But like all the other semifinalists, I sure hope I do!) I have my validation. I'm on the right track. Now onto the next.
Thank you so much to Chanticleer Reviews for your consideration, and good luck to the other shortlisters! Can't wait to party with you all in April! Cheers!