Newly award-winning (sorry, I'll never tire of saying that!) TRACK TWO ON REPEAT is on sale this week for $0.99!

Get it while it's cheap!
There are moments in my life that I wish I could relive time and time again on demand, and two moments from the awards banquet fall into that category for me. I'm sure you can guess which two moments if you saw any of my social media posts lately.
The banquet started with a cocktail hour and buffet dinner although I didn't have much of an appetite. My husband and I gorged ourselves on Buffalo Wild Wings the night before, so when we saw chicken again, we inwardly groaned and ended up filling our plates with mostly sides. I must say though, it was good chicken, the little bit I had.
Then, Kiffer Brown, founder of Chanticleer Book Reviews, congratulated all the shortlisters present and explained the high-level process of how the winners are chosen.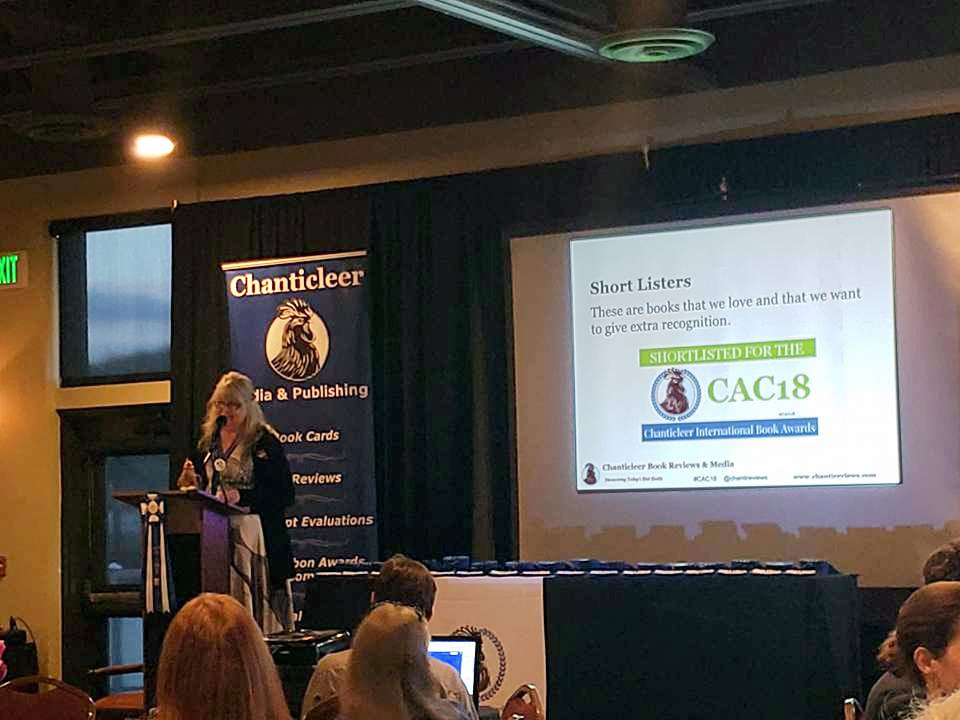 The judging panel comprises top authors, editors, and other industry professionals who lend their time to finding new and promising works of both fiction and nonfiction. Among a pool of thousands of international applicants, each of the 16 genres is whittled down to around 20 finalists each (more for some genres, less for others). From there, a first place winner is declared for each of the 6 categories within a genre, and a grand prize genre winner is named from those 6. THEN, an overall grand prize winner for best book of the year is named among all the 16 genre winners.