OK, so that's a working title. I wanted something to go with Brit with the Pink Hair (book one), which I'm not 100% sold on yet either. We shall see. Naming things is hard.
Camp NaNoWriMo last month went better than usual! I hit my goal of 25,000 words for the month of April.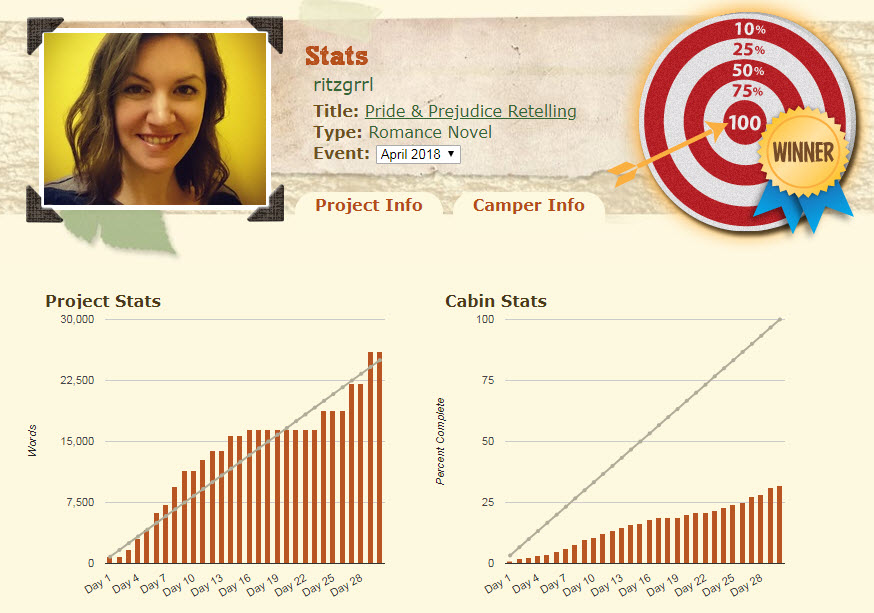 I'll absolutely be participating again in July to either finish up book one or two, or start writing book three. Obviously, no decisions have been made yet. It'll all depend on whether I make any progress between now and then. Maybe I'll give JuNoWriMo a shot too?
My goal is to be ready to publish book one by the end of the year. If I say that here, hopefully that'll make it official.
Anyway, to the words! This is the moment Mike and Sharnita finally meet.