"We should probably pay attention. This could be our new favorite band."
Those were the wise words spoken by my BFF last week at the Magic Giant show. So many of the bands we love, including Magic Giant, we first heard as an opening band. And every time, we probably groaned about the fact that there were opening bands at all.
I was racking my brain, trying to think about where I had written about opening bands before, and then I remembered it was in the Epilogue of my first book, Front Row.
I learned a few things from attending so many concerts and being so close to the bands through the years. The first thing I learned is to never underestimate the opening band. I'd lost count of how many times I've walked into a concert, impatient to get to the headliner and left with a new band to love. Since most of the fans are there to see the headliner, opening bands tend to be more accessible, and they seem to be appreciative and
receptive of new fans, and even new friends sometimes.
Most of the bands I go on to discover and love stem from Hanson's opening bands, to be honest. For instance, I saw Steel Train (shown above) open for Hanson in 2009. Then, Jack Antonoff joined Fun, so I saw them at Summerfest, at which Walk the Moon opened. Now, Walk the Moon is one of my current favorite bands. Or the time Stephen Kellogg opened for Hanson, so then we went to see him again and fell in love with Miggs. And on and on it goes.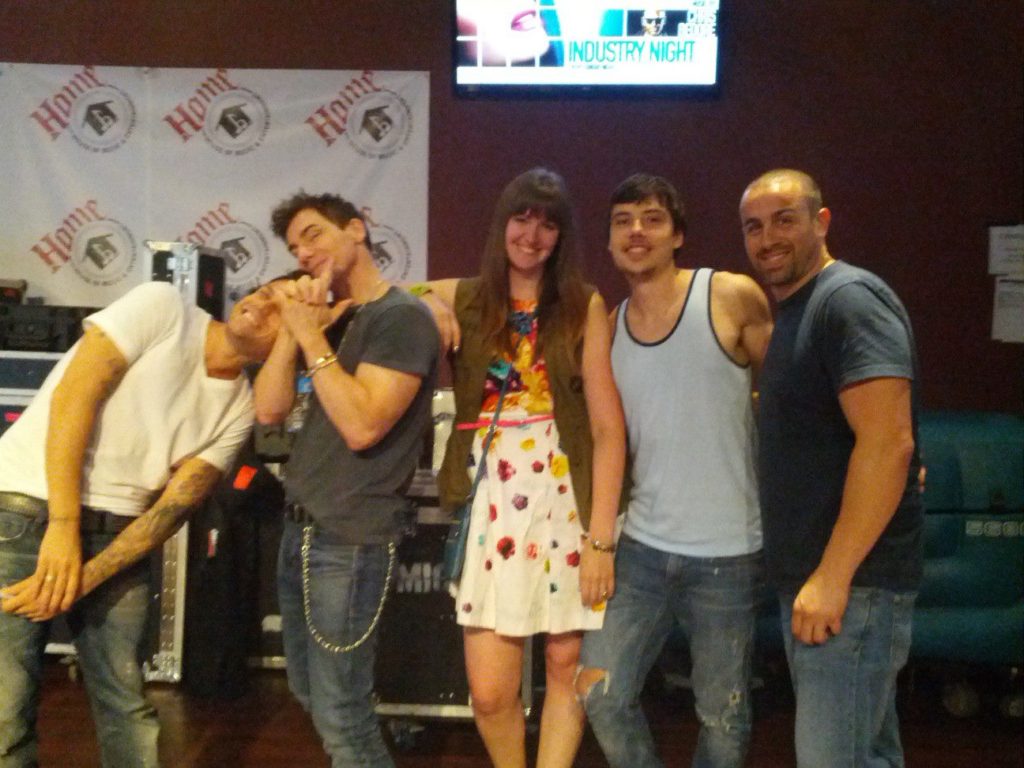 It makes sense. If we're going to see a band we love, there's a good chance we're going to like a similar band that was scheduled before them. That's the idea, isn't it?
I needed that reminder to pay attention during the opening band because I once again groaned at the thought of having to wait to see the headliner. But my BFF was right, we could be listening to our new favorite band.